Nowadays it has been proven that the most successful companies are those where it has been invested the most in TRAINING.
In a market where the access to the necessary infrastructures and equipment is no longer limited to a few ones, the fact that their personnel stands out for their specialization towards the customer becomes decisive for a company. The objective is, therefore, to offer the best "after-sales service", and this is only possible when fully knowing the product and the possibilities that it has.
Jaltest has given the training of the users the importance it deserves, making available the Jaltest e-learning program to offer a wide range of online courses, which will be a documentary basis for those who require specialization and qualification in certain vehicle brands, systems, sectors or new technologies like the Ad Blue.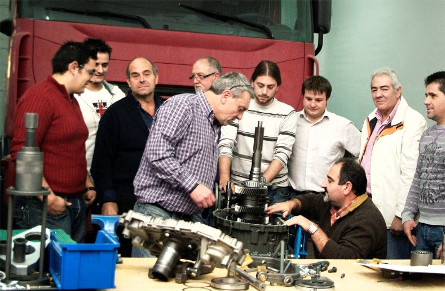 The professional competences that our users develop with the Jaltest online courses will qualify them to carry out maintenance operations, assembling of accessories and transformations in the areas of Mechanics, Pneumatics and Electricity of the vehicle sector, adjusting themselves to the procedures and needs of the market and complying with the specifications of quality, security and environmental protection.